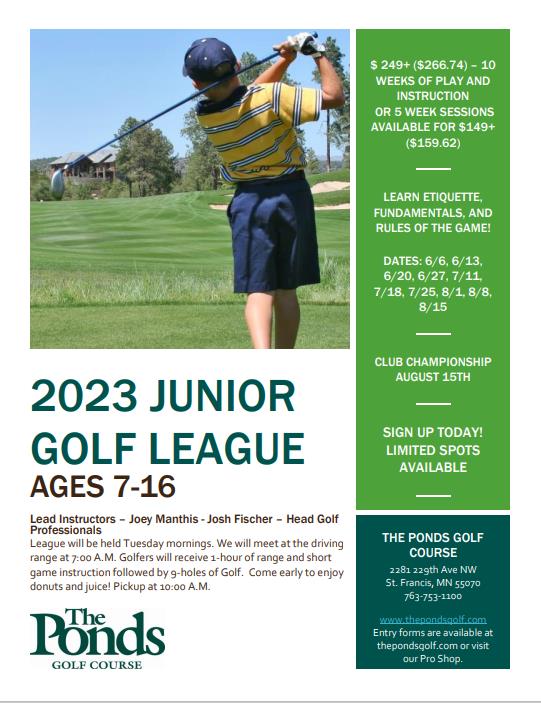 Ask any golfer if they could change one thing about their golf experience and you'll hear the same thing over and over – "I wish I would have started at an earlier age". The sad fact is that there just are not many kid-friendly places to play. Many golf courses are too difficult, too crowded, and too expensive for a young player to have a good experience. Not so at The Ponds Golf Course.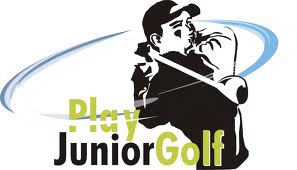 Our Junior League is for kids ages 7 – 16. The mission of The Ponds Junior Golf League is to instill a sense of sportsmanship, an appreciation of fair and honest competition, a foundation of sound golf fundamentals, and respect for tournament officials, club members, spectators, and fellow golfers.
We offer one of the most popular youth player development programs. We emphasize simple, easy to understand instruction of effective swing fundamentals that will last a lifetime. Lesson topics will include: Full swing – Short game – Putting – Rules of the Game.
Guidelines
Players should provide their own GOLF CLUBS. Golfers must wear golf shoes or tennis shoes. Appropriate golf attire is encouraged. No denim allowed.
Accept for rare situations, we DO NOT cancel or reschedule league due to weather. This means it is not necessary to call if you think league might be canceled. We understand if you choose not to bring your child, but we DO NOT issue rain checks or refunds.
League will start ON TIME, but Juniors can come early if they would like to warm up on the putting green. Adults should be present and responsible for safety during optional pre- and post-league practice. Should you arrive late, you should find the league already in progress and join the group. Please do your best to be on time to limit disruptions.
We look forward to making this Junior League a successful and memorable one for both kids and parents.
Call (763) 753-1100 for more Junior League information.